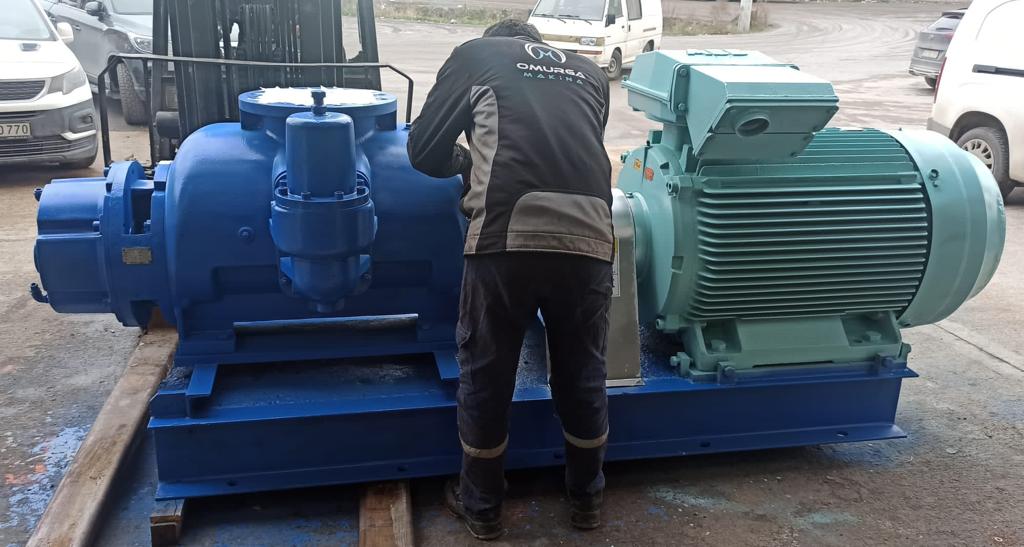 Pump Maintenance and Repair
Pump Maintenance and Repair
Upon request, we provide expert and competent services for fault diagnostics, spare parts supply, and maintenance of your rotating equipment at your facilities in Turkey and surrounding countries, without the need for disassembly.

Our team of skilled and experienced technicians is available 24/7 to provide expert assistance for all your equipment at your facilities. This ensures that downtime and production losses at your facilities are minimized..
Commissioning and Reporting
At your facilities, your new pumps, motors, and equipment are seamlessly commissioned using our advanced technological devices and expert technical team. Prior to commissioning, laser coupling alignment is performed, and vibration, thermal temperature, and amperage measurements are carried out and reported in detail to the user. Users are provided with comprehensive information regarding equipment usage.
Devreye Alma ve Raporlama
Mekanik Salmastra Dönüşümleri
Mechanical Seal Conversions
If there is a customer request, our expert team can carry out conversions of your equipment (pump, vertical mixer, horizontal mixer, reactor) from soft packing to mechanical seals or from component seals to cartridge-type seals.